NAMMBA CONNECT: The Nation's Only Conference For Originators, Operations and Real Estate Professionals
Our events are designed to provide training, education and professional development to anyone in the real estate finance industry. NAMMBA CONNECT is not just an event, it is an experience designed to connect you with industry stakeholders, world class trainers and peers from across the country. Our events are the gold standard for real estate finance education.
CONNECT 2019 provides you with an opportunity to network with mortgage and real estate professionals from across the real estate finance industry and will feature some of the top speakers in the mortgage and real estate industry.
The National Association of Minority Mortgage Bankers of America (NAMMBA) is a national trade association dedicated to the enrichment and betterment of minorities and women who work in the mortgage industry. Founded by industry veteran Tony Thompson CMB, NAMMBA's mission is to increase the engagement of minorities and women in the Mortgage Banking Industry at the local, state and national level.
As an association, we will seek to partner and leverage the Mortgage Bankers Association to provide education, career development and resources which align and support the strategic direction of the mortgage industry.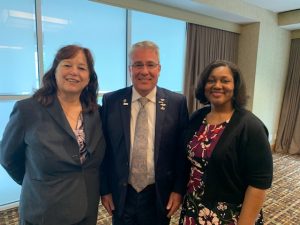 NAMMBA's members work in all segments of the mortgage and housing industry and serve in sales, operations and servicing capacities within their respective organization. NAMMBA members are from diverse backgrounds as membership is not limited to minorities and women. A board of directors and corporate advisory board govern NAMMBA and include highly successful practitioners, entrepreneurs, government agencies and industry leaders.